There is nothing more beautiful than a bright, white smile. Unfortunately, the foods we eat naturally darken our teeth, causing them to turn more yellow than white. This is especially true for those of us who drink coffee or red wine or smoke tobacco.
The doctors and team at A New Smile Dental Center believe that everyone should be able to experience the joy of smiling and know that their best self is shining through. The last thing you want to be concerned about when laughing or smiling is the color of your teeth. You don't need us to tell you how gorgeous a big white smile looks!
Philips ZOOM! Whitening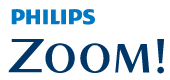 Patients at A New Smile Dental Center in Miami, FL receive LED-enhanced ZOOM Whitening and, in one hour, come out with teeth multiple shades lighter than they came in. ZOOM Whitening makes use of the most advanced and effective gel and LED light on the market. The active agents in ZOOM bleaching gel go under the surface of teeth to remove deep stains and whiten the surface of teeth. After the gel is applied to the teeth, it is activated by ZOOM's LED white light. All you have to do is sit back, watch your favorite show on Netflix, and relax while your smile is being transformed.
What about OTC whitening?
While you may see many over-the-counter options for whitening at your local store, these products have significantly weaker and shorter-lasting effects on the color of your teeth. They do not penetrate enamel to clean stains below the surface like in-office whitening does. In the end, OTC whitening is less effective, shorter lasting, and more expensive in the long run.